About us
Alright, heroes!
Thanks for sneaking in some time with us, whether you're "watching" TV or just bored on the bog. We promise to be brief, so you won't end up with pins and needles.
Who even are we?
We are James and Eddie Ward, the colourblind, dyslexic chancers behind this daft card business.
10 years ago, when we had more hair and less children, we started a market stall in East London selling greeting cards. To our surprise people liked them, in fact they would say "These cards are actually quite good", we stole that compliment and used it as the name for our business.
Since then we have designed hundreds of funny greeting cards which we sell to customers across the world as well as being stocked in hundreds of shops across the UK.
I hope you enjoy looking through our work and if you would like to find out more about us then please visit www.thewardbrothers.co.uk.
Still reading?  
Well, why not read the ingredients on the toothpaste or something?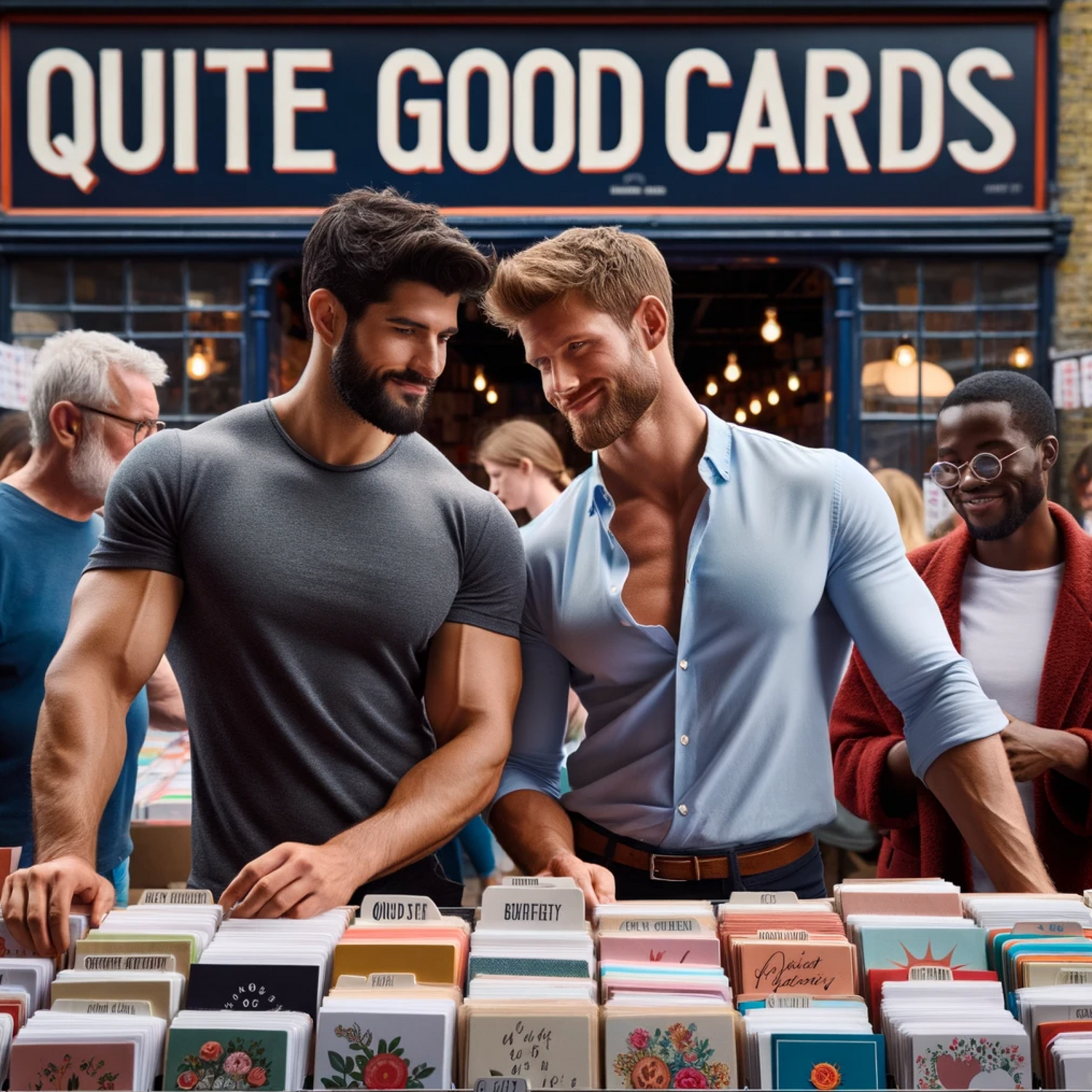 Great Memories...
Here is a candid photograph taken of James and Eddie on their first market stall 10+ years ago.